How do we build frameworks?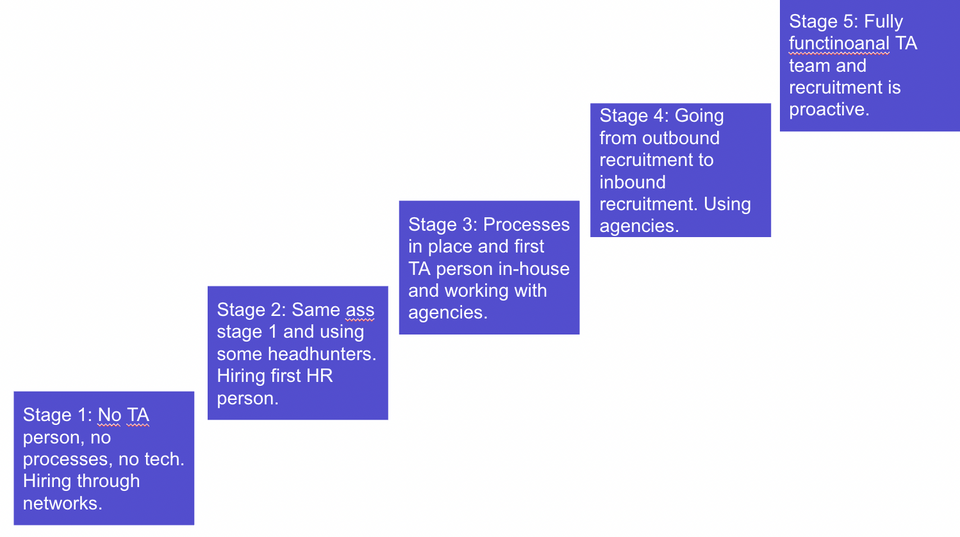 This week we have been building a framework that we could utilize with our customers (both potential & current ones).
I thought of letting you in on how we are developing these kinds of processes.
Step 1: Come up with the first ugly draft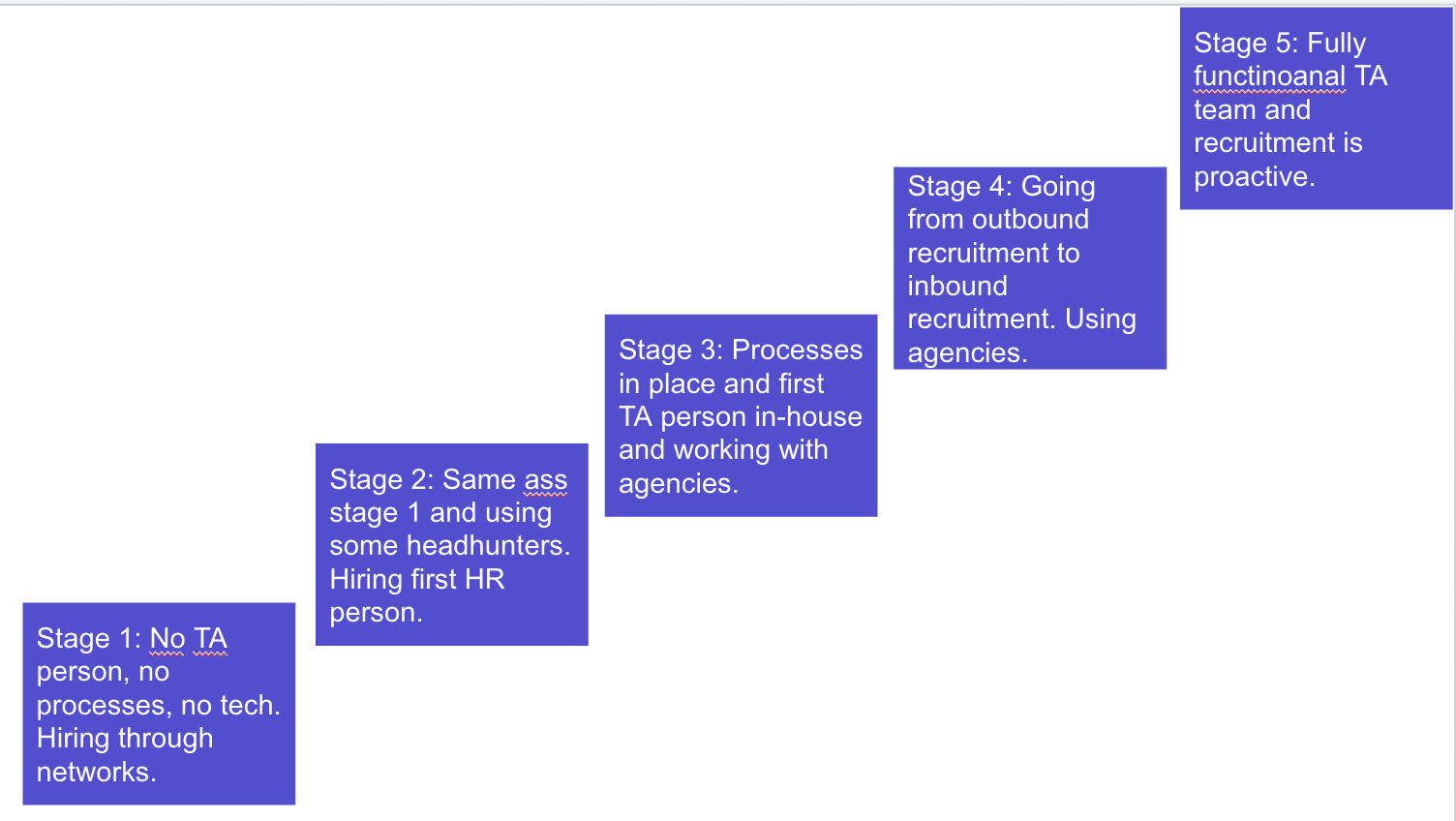 The first draft looked like this. And yes, there are multiple typos here e.g., "Same ass."
Step 2: Take the draft to the next level & build in public
Next, we wanted to figure out in more detail what different stages mean and decided to do this in public in our weekly ig-live session (If you don't follow TalentBee on Instagram yet make sure to do it!)
I wrote down a few notes for us for the IG-live. Here they are:

We discussed each stage through and what are the different traits of each category for different levels.
Step 3: Realize that your current idea isn't working and develop a new version.
I quite quickly realized that this wasn't working. The main reason was this:
Some companies might be on stage number 5 on utilizing technologies but on stage 1 on hiring manager maturity. And vise versa.
So we decided to go with a Matrix instead so we could look at the different things separately
We had all this discussion live on Instagram to give people a sneak peek at how we work together.
Step 4: Build the first version of the Matrix
We agreed with Gui that he would work on the first version of the matrix.
The chosen categories were:
1) Data & analytics
2) Technologies
3) Hiring Manager's maturity
4) Employer Brandin
5) Recruitment processes
6) Strategic or service-provider
And for all of these, we agreed that Gui would come up with the traits of all the 5 stages.
Step 5: New version open for comments from everyone
While working on this, Gui realized that, most likely, 4 stages are enough for each category and that for Employer Branding, we should utilize our Siiri & Nea. And ask for feedback from Saara as well.
We also agreed first to write our ideas in detail and then in the last stage to make them short & sweet. As you notice this is still far from finished, and, e.g., the EB part is still waiting for stuff from our EB team.
So what was the point of this post?
To show you how we start building frameworks. They aren't ready from the beginning and for us, the next stage is to test this with customers.
Let me know what you think!
-Samuli, Co-Founder & CEO of TalentBee. We are building talent pipelines for fast-growing SaaS companies.